Indulge yourself with

our luxury treatments
Reward yourself with our complementary,
alternative and massage treatments.
Allow yourself to unwind and relax as our therapists work their magic.
Indian head massage
Involves massage and acupressure techniques manipulating the soft tissues on the upper back, shoulders, neck, scalp and face. The effect is not just physical - it works on an emotional level too, calming the mind, promoting relaxation and relieving stress.
| | |
| --- | --- |
| Duration: | 25 mins |
| Price: | £42 |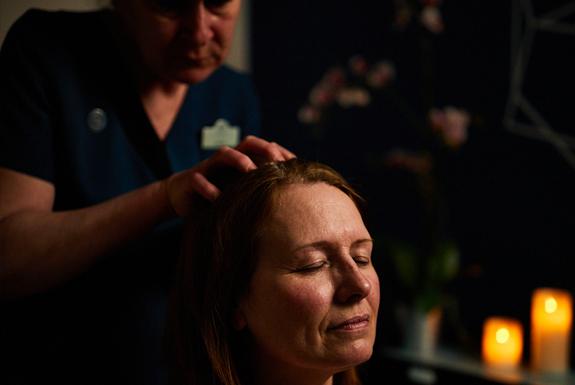 Reflexology
This ancient relaxation technique applies light pressure to the reflex points in the feet, stimulating the body's own natural resources. As congestion and tension are relieved, a great feeling of relaxation pervades.
| | |
| --- | --- |
| Duration: | 55 mins |
| Price: | £51 |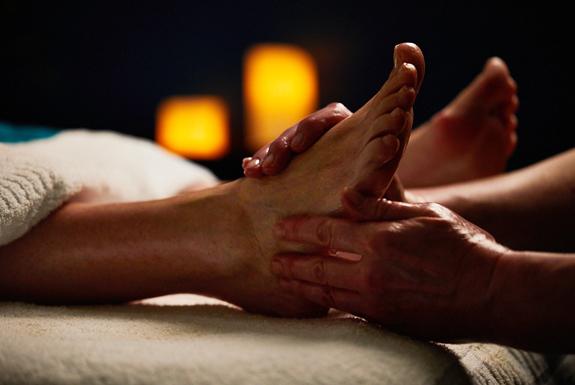 Reiki
Reiki is an ancient Japanese healing technique which supports and enhances all medical or complementary treatments. Reiki is a hands-on-treatment - you lie fully clothed whilst our therapist's hands rest gently over various areas of the body for a few minutes at a time. Stress is released and there is a feeling of deep relaxation.
| | |
| --- | --- |
| Duration: | 55 mins |
| Price: | £51 |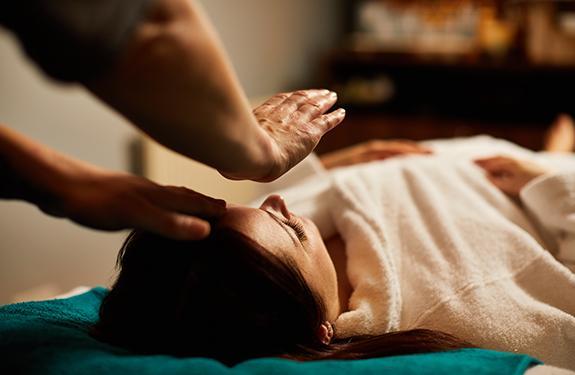 Hot stone therapy
A deep physiological experience. Heat from the stones penetrates the deep tissue. Blood, rich in oxygen, is boosted and lymph flow stimulates immunology. Tired, sore and aching muscles are relaxed with improvements in flexibility and strength. Tensions held at the deepest level are released. A unique treatment.

Please note it is not advisable to enter the Turkish Baths prior to or after the hot stone therapy.
| | |
| --- | --- |
| Duration: | 55 mins |
| Price: | £75 |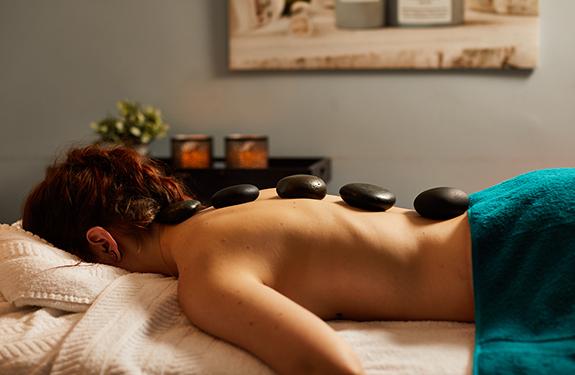 Spa room
Enhance your time with us at the Turkish Baths Harrogate by spending some time relaxing in our spa room. Indulge in a relaxing foot spa, take a dip in the spa pool, while away some time in our aroma room and refresh with our bucket shower. No matter what order you use the facilities in, you are sure to relax and enjoy some additional time out.
Please note that this facility can only be booked in conjunction with a Turkish Baths session or treatment.
| | |
| --- | --- |
| Duration: | 1 hr 30 mins |
| Price: | £10 |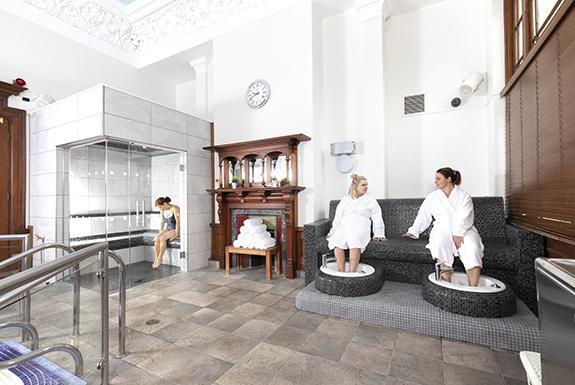 Hammam treatment
To compliment your Turkish Baths experience, why not add this short treatment perfectly designed to maximise your relaxation and benefit of the Turkish Baths. This quick and invigorating full body exfoliation will leave you feeling refreshed, rejuvenated and cleansed and is finished with a foam wash to fully cleanse and soften the skin.
Please note that this treatment may only be booked in conjunction with a Turkish Baths session and is not available as a treatment on its own.
The Hammam treatment is in a room accessed via stairs. If you have difficulty with stairs, please notify a member of our team upon booking this treatment, and you will be allocated an alternative room.
| | |
| --- | --- |
| Duration: | 15 mins |
| Price: | £21 |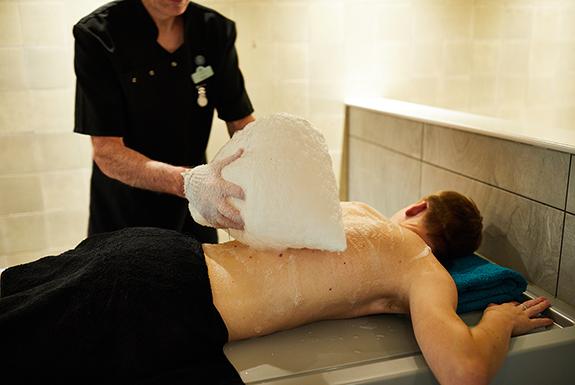 Jennifer Young - Beauty Despite Cancer Collection
Jennifer is a skincare expert and therapist trainer, known for her natural, evidence based products.
Her Beauty Despite Cancer collection was created at the request of her local hospital and is designed for anyone who has had a cancer diagnosis.
The nourishing skincare products soothe and nurture skin against the side effects of cancer treatment, are gentle enough to avoid adverse reactions, but are also luxurious and joyful to use at each stage of the cancer journey
Balanced Body and Mind
A bespoke massage carefully adapted by a specialist therapist to suit individual needs. The experience starts with identifying the chakra to be balanced during this indulgent and soothing full body treatment. Using 100% natural and organic oils blended for their affinity with the chakra energy centers this treatment is ideal for even the most sensitive skin. Let the power of specialist touch, the energy of the crystals and the therapeutic benefits of essential oils bring balance, harmony and well-being. You will be left feeling deeply relaxed. The experience is extended to include the scalp ensuring that your massage brings total release.
| | |
| --- | --- |
| Duration: | Allow 1 hr |
| Price: | £72 |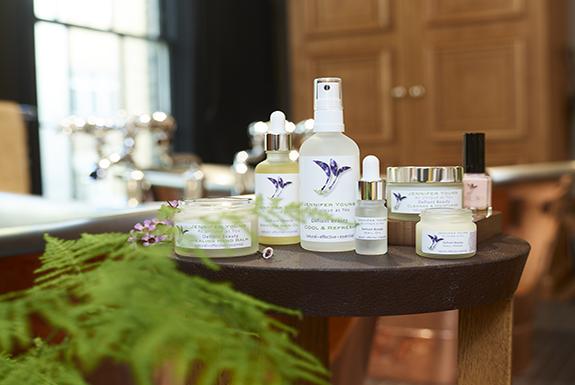 Top to Toe
This top to toe experience includes a gentle full body massage followed by an essential facial. It will benefit even the most sensitive skin. Your specialist therapist uses 100% natural and organic products, extending the experience to include the scalp.
| | |
| --- | --- |
| Duration: | Allow 1 hr 30 mins |
| Price: | £88 |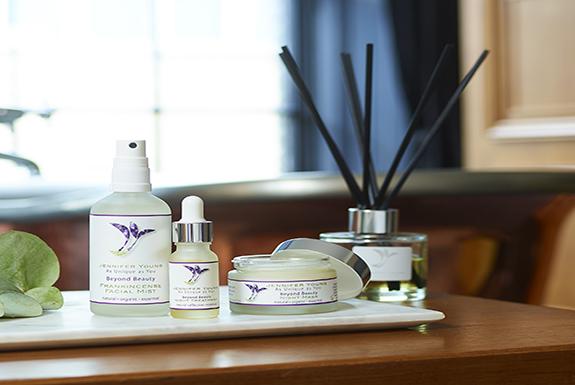 Therapeutic Oncology Massage
A therapeutic body massage created with rejuvenation in mind, to restore lift and improve the flow of energy and nutrients to the body, face and scalp. Identifying your well-being concern, your therapist will select the appropriate well-being therapeutic body oil for your treatment whilst using specialist techniques, gentle acupressure and soothing massage to make this a deeply relaxing experience. Acupressure plasters are applied on specific areas to enhance the benefits of the treatment and alleviate concerns further and to continue your relaxation journey.
| | |
| --- | --- |
| Duration: | Allow 1 hr |
| Price: | £72 |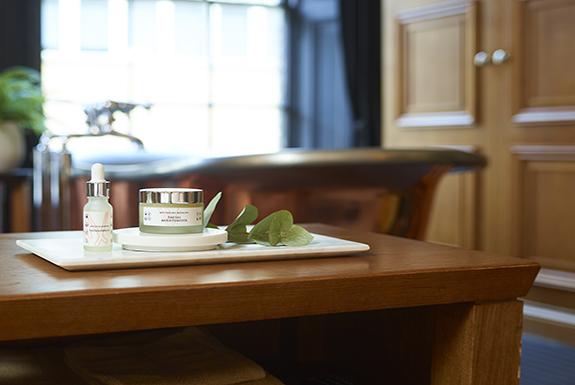 Essential Facial
A luxurious facial created with rejuvenation in mind. Specialist techniques are used to restore lift and improve the flow of energy and nutrients to the face and scalp. Soothing massage, gentle acupressure and therapeutic natural, organic products combine to make this a powerful anti-ageing experience. Your expert therapist extends the treatment to include the scalp making the experience even more indulgent.
| | |
| --- | --- |
| Duration: | Allow 1 hr |
| Price: | £65 |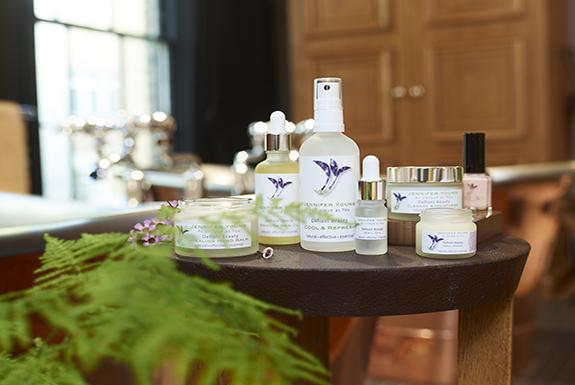 Massage treatments
Massage therapy is the manual manipulation of soft body tissues to enhance a person's health and well-being.
Massage helps to reduce stress and anxiety, relax muscles and promote overall health and wellness.
Here at the Turkish Baths Harrogate we offer a variety of massages designed to make the most of your time and attend to your requirements whether you need to relax, relieve tension or target specific areas of concern.
Choose from our relaxation massages using grape seed oil or you can upgrade your massage experience using NEOM blended oils - allow the Science of Scent Therapy to boost your massage to another level. On arrival your NEOM therapist will perform the Science of Scent Therapy - a ten second test where you inhale the raw power of three NEOM blends (blends which help you sleep better, de-stress or lift your mood). You'll be drawn to one and this scented oil will be used to enhance your massage.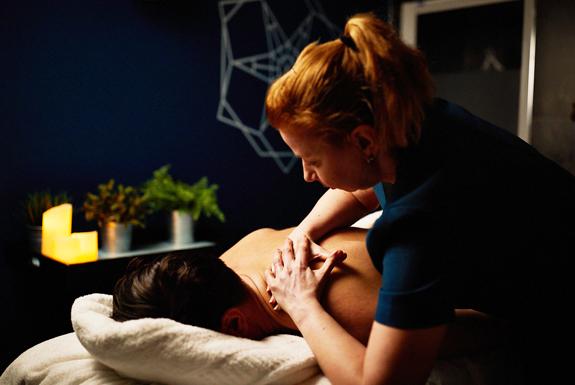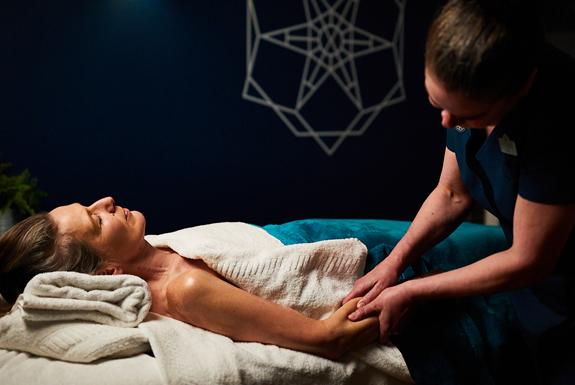 Mother to be massage
Prepare your mind and body for this very special time. With its gentle and delicate ingredients, this treatment has a draining effect and relieves joint tension by reducing swelling and heaviness. This treatment is safe for clients who are 12 weeks pregnant or more. It maintains the skin tone and elasticity whilst deeply relaxing muscles and the lower back area.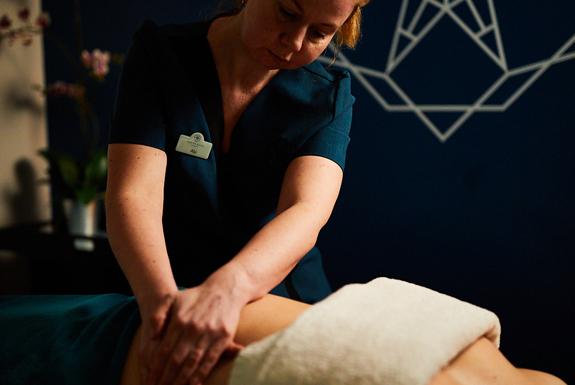 Spa etiquette
Please arrive 15 minutes prior to your treatment. This will allow you to relax and change into your robe (as a courtesy to all our guests a late arrival may mean that your treatment time is reduced).

For the comfort of other guests, young children are not permitted in the treatment rooms.

We provide a towel for all guests at The Turkish Baths. We politely remind all guests that in the interest of hygiene, guests must keep their towel with them at all times. Should you require a clean towel to sit on, or to replace used towels, please speak to an attendant.
For the comfort of other guests and to allow you to escape from the outside world, we do not permit use of mobile phones and electronic devices in the Turkish Baths and treatment areas.

We politely request all our guests to be mindful of others and keep noise to a respectful level to allow all guests to enjoy the tranquility of the surroundings.

Entry is strictly restricted to persons aged 16 and over. It is a term and condition of entry that you may be asked for verification of your age. If you are unable to provide appropriate identification such as a passport or driving licence, you will be refused entry.