Facials
Rehydrate, cleanse,

tone or generally pamper
Whatever your reason for choosing a facial, our bespoke
[comfort zone] treatments will leave you feeling refreshed and rejuvenated.
Sublime skin deluxe lift
Our state of the art ultimate facial combined with 'active lift massage'™ stimulates cellular regeneration. Its specific action and efficacy is obtained due to the double peel, followed by an innovative biphasic peel off mask. Particularly recommended for skins which are mature or have an uneven skin tone. The result is smoother, radiant and more youthful looking skin.
| | |
| --- | --- |
| Duration: | 1 hr 10 mins |
| Price: | £90 |
Sublime skin active lift
A powerful lifting facial which restores fullness to the skin, it nourishes, illuminates and tones. The advanced mask helps to oxygenate skin cells and gives an instant firming effect. The result is beautifully nourished, illuminated, firmer and lifted skin.
| | |
| --- | --- |
| Duration: | 55 mins |
| Price: | £70 |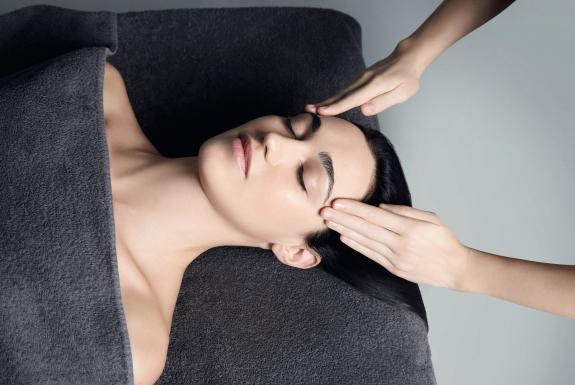 Sublime skin double peel
A treatment which illuminates the face, neck and décolletage. Recommended for mature and uneven skin tone, but also for skin that has a tendency to oiliness. The delicate peel is suitable for the most sensitive skin. The result is a radiant and even complexion.
| | |
| --- | --- |
| Duration: | 40 mins |
| Price: | £50 |
Bespoke facial
An all-encompassing prescriptive facial designed to suit the specific needs and condition of your skin, providing instant and long-term results. Your therapist will use their experience and your input to tailor your facial using [ comfort zone's ] wide range of skin specific products. Your facial will include elements of a thorough yet gentle cleansing and exfoliation, a therapeutic 'comfort touch'™ face, neck, shoulder and scalp massage, a heavenly hand and arm massage, and a restoring or rebalancing customised mask application.
| | |
| --- | --- |
| Duration: | 1 hr |
| Price: | £59 |
Recover touch anti-oxidant vitamin facial
This anti-oxidant vitamin enriched treatment for face and eyes is ideal for all skin types to give skin a much-needed boost. Nourishing canola oil and goji berry revive a dull, tired complexion, whilst also providing a powerful anti-oxidant action to repair and protect the skin. Your senses will also be aroused with the cocktail of ingredients used within this divine treatment.
| | |
| --- | --- |
| Duration: | 1 hr 15 mins |
| Price: | £69 |
Urban Longevity FacialTM
A rejuvenating, re-energising facial - the perfect antidote to modern fatigue and urban lifestyle and for stressed, dull ageing skin. Customisable to correct the most common stress-related imperfections.
| | |
| --- | --- |
| Duration: | 1 hr |
| Price: | £70 |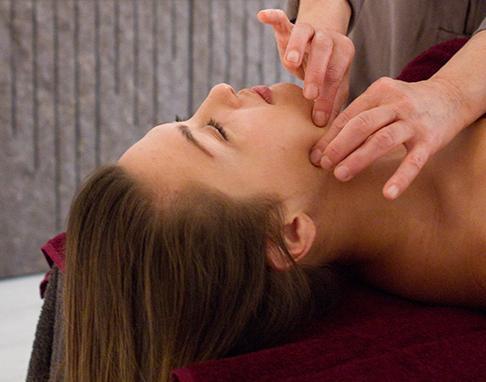 Pure performance facial
A prescriptive facial designed to suit the specific needs and condition of your skin. Includes thorough cleansing, a customised mask application and a heavenly hand and arm or scalp massage.


| | |
| --- | --- |
| Duration: | 30 mins |
| Price: | £35 |
All treatment times include consultation and homecare advice. We request that you arrive 15 minutes prior to appointment times.
Spa etiquette
Please arrive 15 minutes prior to your treatment. This will allow you to relax and change into your robe (as a courtesy to all our guests a late arrival may mean that your treatment time is reduced).

For the comfort of other guests, young children are not permitted in the treatment rooms.

We politely remind all guests that in the interest of hygiene, guests must keep their towels with them at all times. Should you require clean towels to sit on, or to replace used towels, please speak to an attendant.
For the comfort of other guests and to allow you to escape from the outside world, we do not permit use of mobile phones and electronic devices in the Turkish Baths and treatment areas.

We politely request all our guests to be mindful of others and keep noise to a respectful level to allow all guests to enjoy the tranquility of the surroundings.